The 57th "Japan DIY Product Contest 2021", selecting DIY related products which enrich our home and lives, was held in JAPAN DIY HOMECENTER SHOW 2021 from October 7 to 9 in Makuhari Messe International Exhibition Hall.
In the New Product Category, the prescreening was held on September 17 by the DIY experts, and the products which passed it were given three-minute presentations by their own manufacturers in the main stage of JAPAN DIY HOMECENTER SHOW on October 7.
The announcement of results and the award ceremony were held on October 9, the last day of the exhibition.
Our Plastic Blade HARD for 3-Bladed Holder won the Silver Prize in the New Product Category.
We are introducing our presentation at the contest and the award ceremony in NALBIE CHANNEL in YOUTUBE.
Our presentation https://youtu.be/YhnWvHBowu0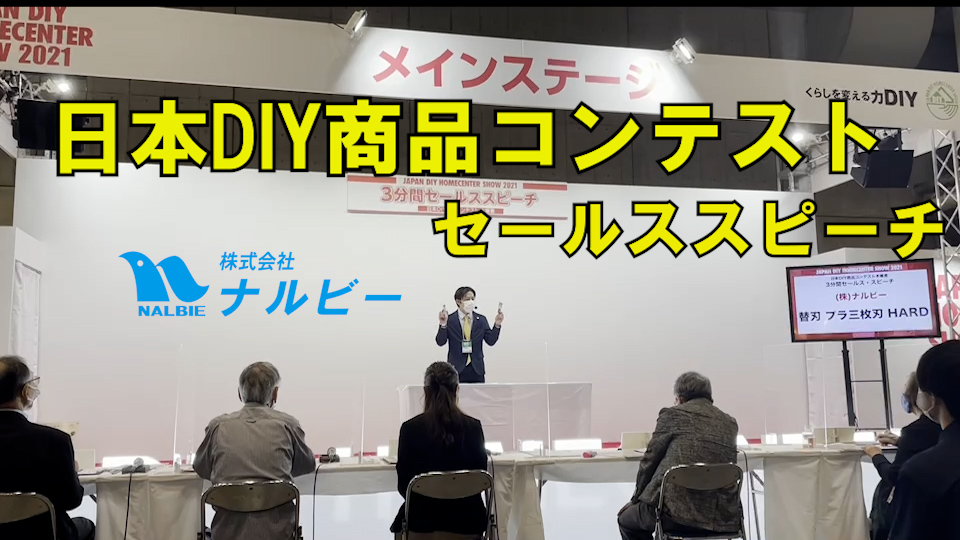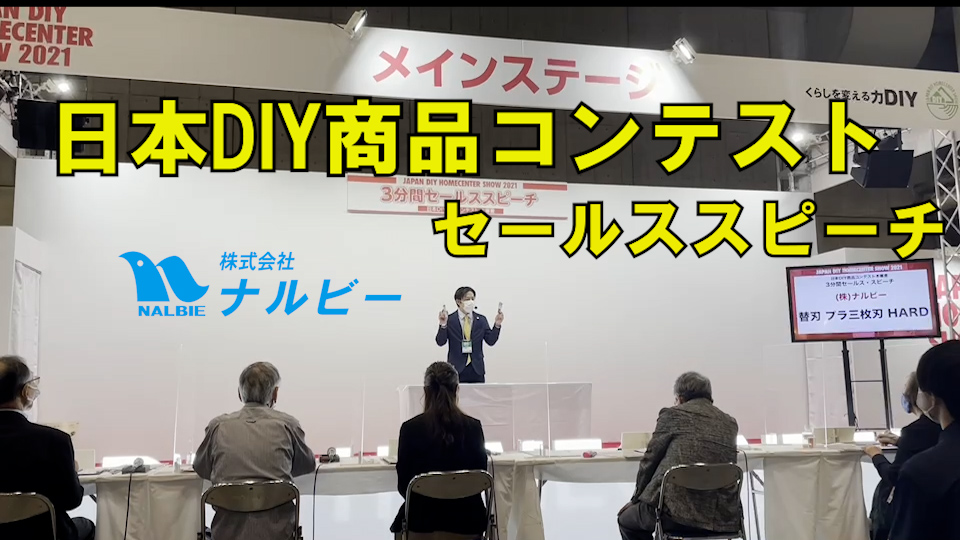 The Award Ceremony  https://youtu.be/unHLM8yEvkw
The pictures below are the Honorary Certificate we received
and from the site of the announcement of results of Japan DIY Product Contest 2021