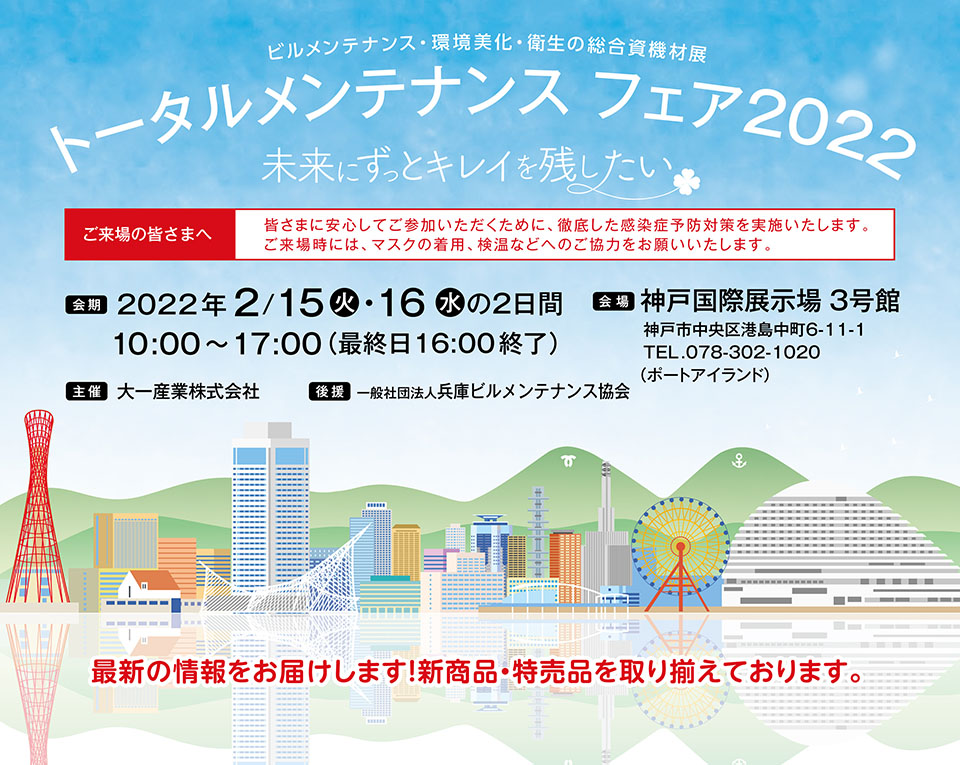 Date:  10:00 ~ 17:00  Tue., February 15
10:00 ~ 16:00  Wed., February 16
Venue:  Hall No.3 Building, Kobe International Exhibition Hall
Organizer:  DAIICHI SANGYO CO., LTD.
We are looking forward to your visit to our NALBIE Booth!
Please check the details in their official website from
http://www.daiichisangyo.co.jp/news/event/2022.02.15.16/totalmaintenancefair2022.html
There is a few remaining this year, and we thank all of our customers and visitors to our website very much.
In spite of this coronavirus crisis, we could exhibit in three exhibitions this year, and we deeply appreciate your warm support.
We'll treasure these relationships and try hard to improve our services, and thank you for your continuous support in the coming year.
We wish you will keep safe and welcome a prosperous new year.