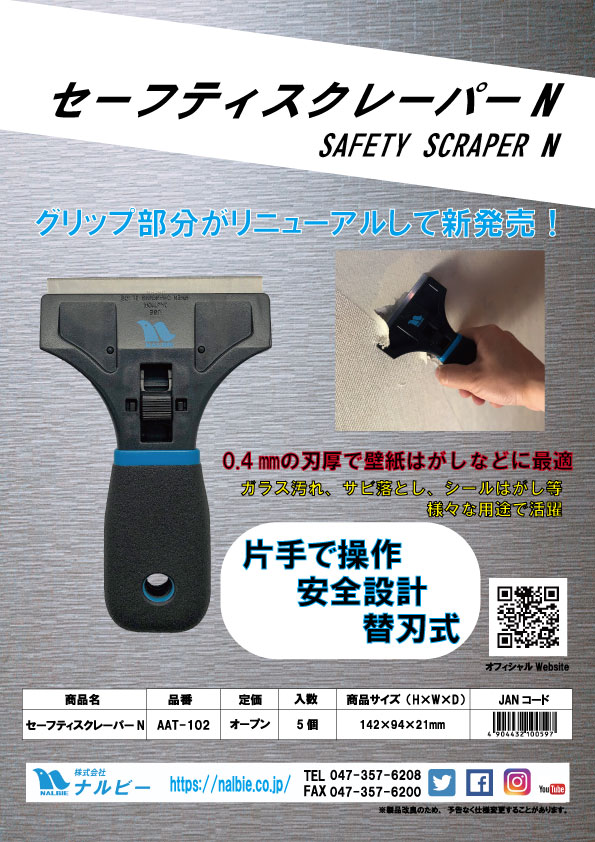 Please be informed that our SAFETY SCRAPER (Item No. AAT-101)
will be discontinued and the sale will end when all the stock has been sold.
We apologize for the inconvenience and would appreciate your understanding.
We deeply thank to so many customers who have been supporting and using our SAFETY SCRAPER since its release.
The renewal product SAFETY SCRAPER N (Item No. AAT-102) will be sold from November 1, 2021.
The grip of SAFETY SCRAPER N is mat and becomes less slippery.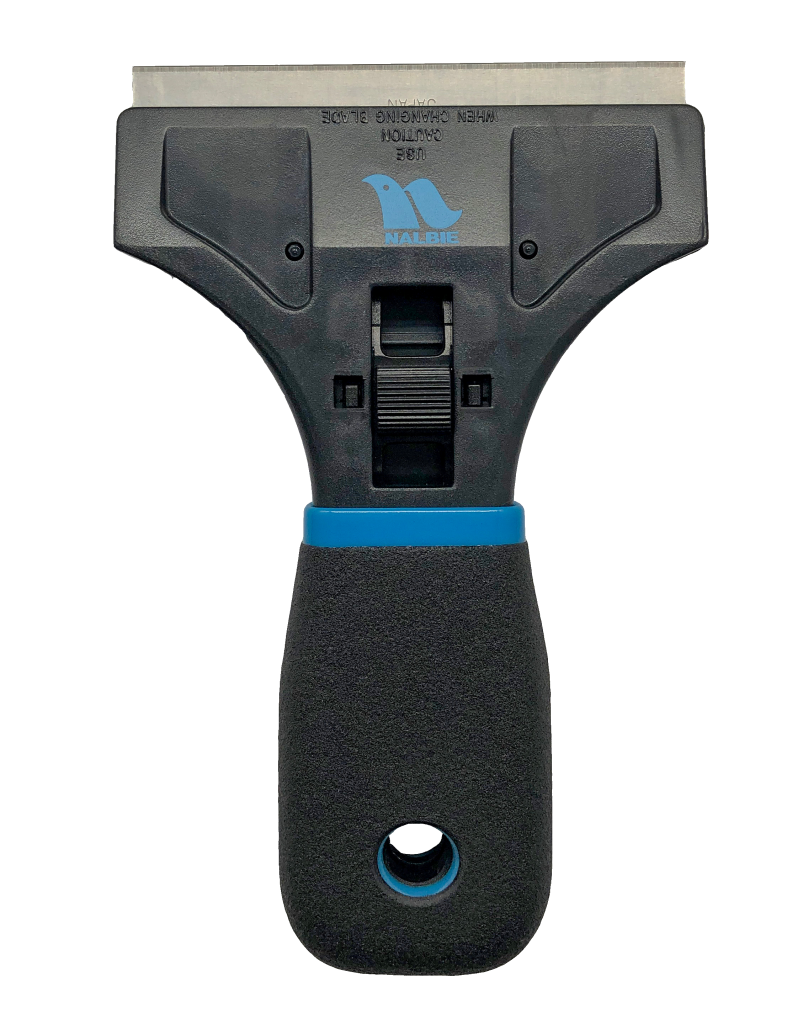 The existing Spare Blade for SAFETY SCRAPER (Item No. AGH-002) is applicable for SAFETY SCRAPER N.