Our Three-Bladed Holder, Glass Scraper (for three-bladed) for professional use, was introduced in "HIRUNANDESU" of Nippon TV, one of Japanese infotainment television programs, on Thursday, November 18.
That day the program featured "Thorough cleaning at the end of the year", and when three professionals of cleaning introduced "the most impressive cleaning tool in his/her life", one of them was NALBIE Three-Bladed Holder.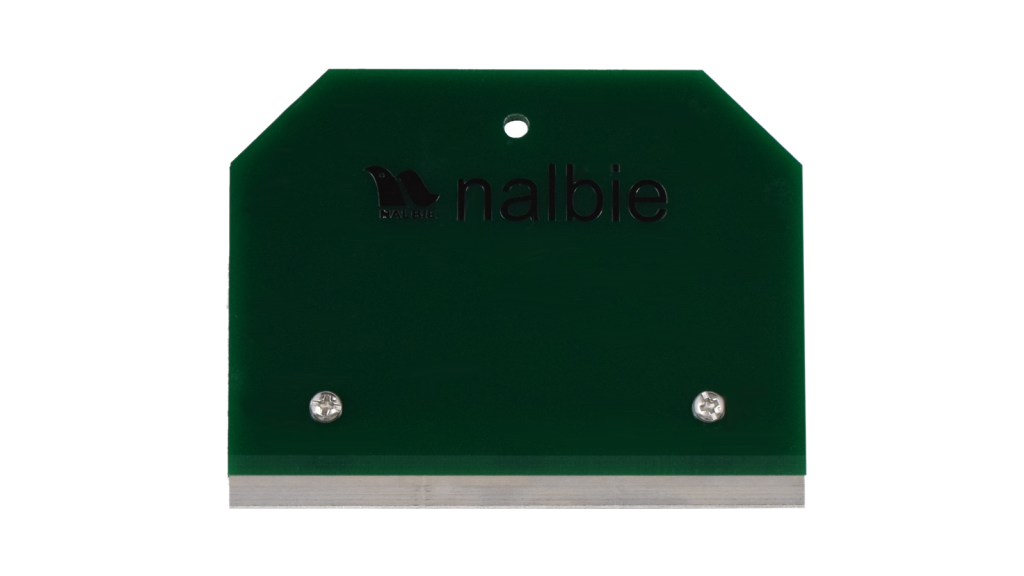 Our Three-Bladed Holder is sold with a very sharp carbon steel blade which has a thickness of 0.25mm.
This blade slips under the stiff dirt and scrapes it off, so the program introduced it as "there is nothing to be scraped off with it" and actually broadcasted the works of scraping off the stiff oil stain and stickers on glass.
For spare blades for it, we provide not only carbon steel blades (Three(3)-bladed Spare Blade, AGH-003) but also Stainless Steel 3-bladed Spare Blade (AGH-006) which is resistant to rust, and newly launched Plastic Blade HARD for 3-Bladed Holder (FGH-103), made of performance plastic and hardly damages objects.
Please use them according to you purpose.
Three (3)-bladed Holder is available with and without Safety Cap.
Safety Cap is available as a single item.
Three(3)-bladed Holder (with Safety Cap)   AAC-403
Three(3)-bladed Holder (without Cap)        AAC-404
Safety Cap for 3-bladed Holder (option)      FHC-406